It's over a week since the Book Awards and I'm only getting around to writing about it now. (I've been in Berlin in the meantime!)
The night began by meeting my publisher Clodagh Feehan and fellow Mercier author Pádraig Óg Ó Ruairc whose book Revolution was shortlisted in the Best Irish Published. We were all decked out in our black tie wear, ready for the night ahead. We got to the RDS just as the president, Michael D Higgins and guest of honour of the night, Seamus Heaney were arriving. So we got a really close view of them and had to crawl in the door with some of our fellow nominees minutes after.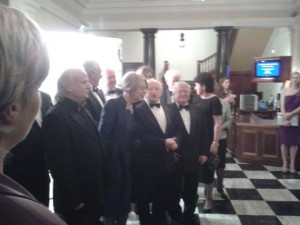 (Above: Michael D and Seamus Heaney among others)
As soon as we got into the main hall, the opening speeches were underway. We were led to our table – where we found gift bags with a few small goodies in them – and waited for the main event of the night to start. Following Michael D giving Seamus Heaney the Lifetime Achievement Award, we moved quickly onto the other categories. Of our group, Pádraig Óg's shortlist was up first and unfortunately he didn't win.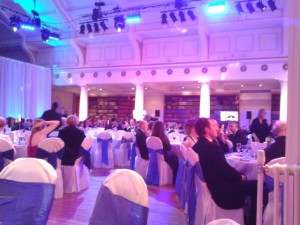 Finally, we got to my category. Illustrator PJ Lynch read the card; 'And the winner is…
…Anna Carey!'
I honestly could not have been happier for Anna. It's great to see a first-timer win, and especially a first-timer from an Independent Irish publisher. And Anna seemed genuinely chuffed as she accepted her award. I haven't read her book 'The Real Rebecca' yet. But I definitely will. It's on the to-read pile.
Anyway, that was my night. There's a few pictures here below. Also, you were able to watch the awards on RTE 1 last Thursday 24th November. However if you missed it, you can watch the whole thing below here!
EDIT: Forgot to mention that I did win something that night. As I was heading out the door, I got word that my short film 'Doyle' won best short at this years Darklight Festival!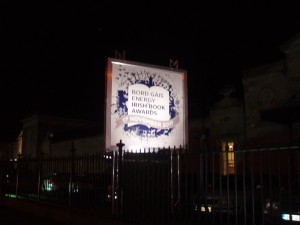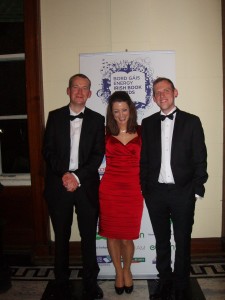 (Above: Left to right, Pádraig Óg, Clodagh, Me)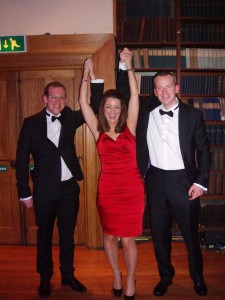 (Above: We decided we were winners for being shortlisted!)
Irish Book Awards 2011 from Another Avenue on Vimeo.