I got a new tattoo and it's very bookish.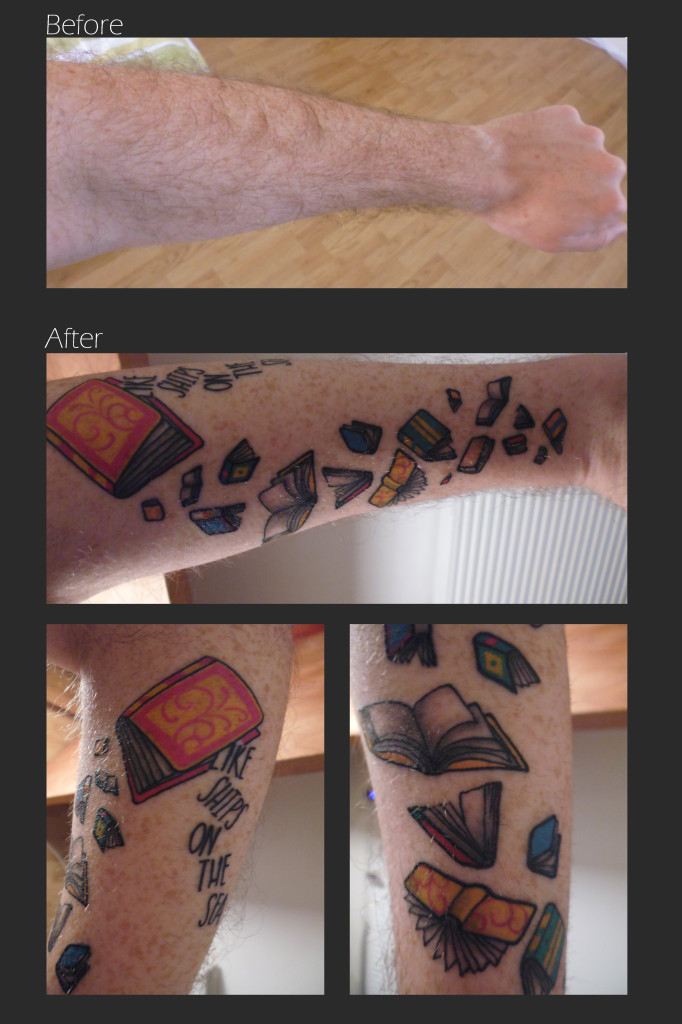 I've wanted this one for a LONG time. I came up with the idea and the fantastic tattooist designed it for me. It took about 2 hours under the needle but was so worth it.
The quote, by the way, is from Matilda by Roald Dahl, my favourite book growing up.
So Matilda's strong young mind continued to grow, nurtured by the voices of all those authors who had sent their books out into the world like ships on the sea. These books gave Matilda a hopeful and comforting message: You are not alone.