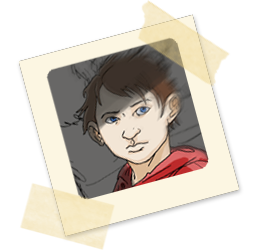 Name:
Arthur Quinn
Age:
12
From:
Kerry originally; now living in Dublin
Descrption:
Brown, shaggy hair; blue eyes flecked with green; freckles. Often seen wearing a pendant of some sort around his neck
Associates with:
Ash Barry, Will Doyle, Max Barry
Notes:
Arthur has recently had to move from Kerry to Dublin and since then, he has been acting strangely. He has been complaining of strange dreams that wake him at night - perhaps this is why he appears tired? His father, Joe, is too busy at work to notice however. Therefore, Arthur has had to trust in his friends more and more... He is usually a cautious person but it seems like he's gotten himself into something very dangerous now.


Video Evidence
Author Alan Early discusses his knowledge of Arthur Quinn.