A while back, a reader asked me to describe my desk. I thought the best thing to do would be to throw up a few pictures here.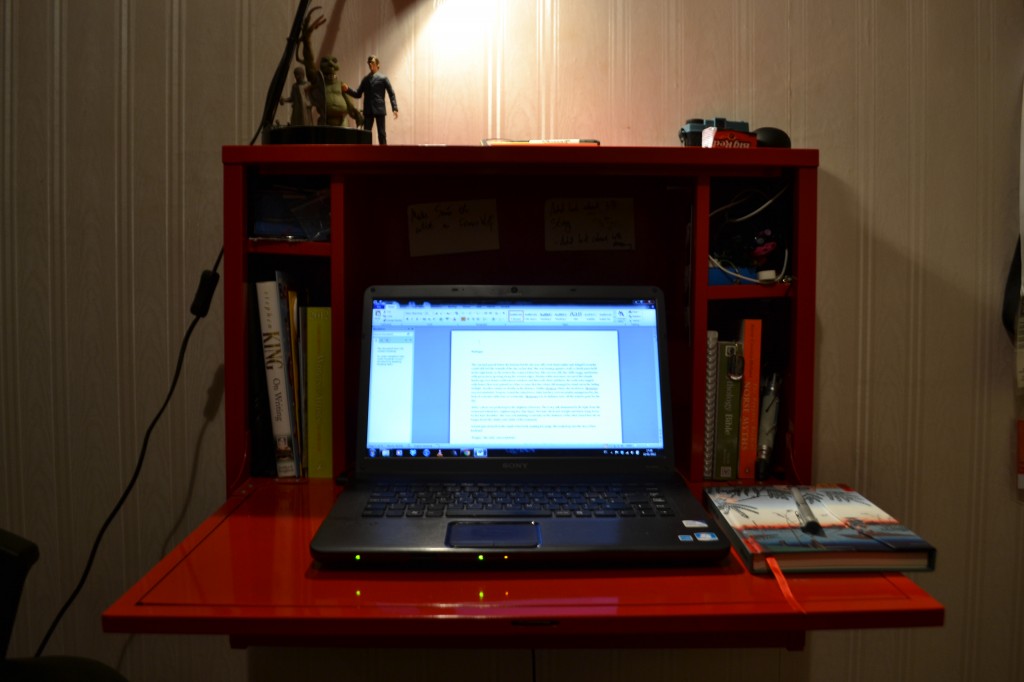 Space is at a premium in my room, so this fold-up desk from Ikea was a perfect solution. It has just the right amount of space for my laptop and a few books without allowing me to clutter it.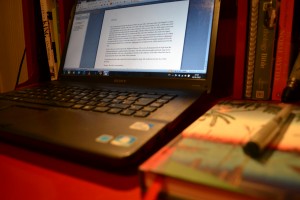 Pride of place obviously goes to the laptop itself. I write with Word. I have tried Scrivener but don't find that it works for me; if anything, it just over-complicates matters. I think I'll give it another go for my next book though.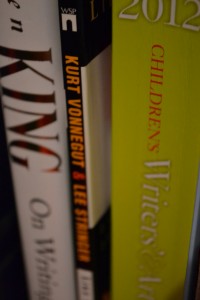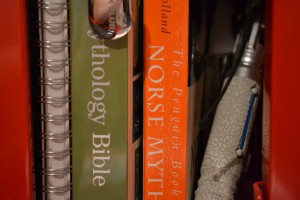 I keep a few books in my desk. On one side are my favourite books on writing; Stephen's King 'On Writing', Kurt Vonnegut's 'Like Shaking Hands with God' and, of course, the Writer's Handbook. On the other side, are a few reference books I like to keep close by. The Mythology Bible is a recent addition while the Penguin Book of Norse Myths was indispensable while writing 'Arthur Quinn.'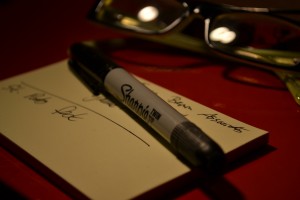 A constant supply of Post-its and a good Sharpie are a must for me. I like to write all the plot points for the day on a Post-it and then pull them down as I complete that part of the book.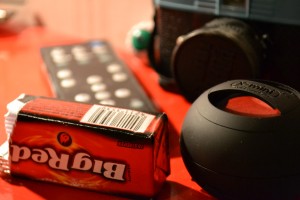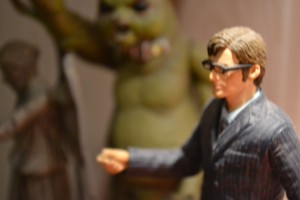 I'm still a kid at heart so I keep a lot of random knick-knacks on my desk. There's a rapidly-diminishing packet of Big Red gum from my recent trip to Berlin, a fantastic X-Mini speaker, a camera that doesn't work anymore but I like the look of, stereo remote and a plastic eye-ball; all on one corner of the desk. Across from that is my little collection of Doctor Who figures. Yes, I am a nerd.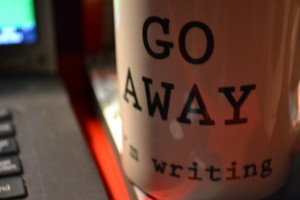 Last but not least is this amazing coffee mug I got for Christmas this year. It's particularly handy when my housemates come in for a chat. (Just joking, guys!)