People often ask me – (as I'm sure every writer gets asked) – what my average day is like. What time do I get up in the mornings? How long do I work for normally? Or, for that matter, how do I make myself work when I could be just watching a Jeremy Kyle marathon?!
So, to address all those questions and more, here's my normal day.
The first thing you should know is that there is no such thing as a normal day. I have a basic routine but this can change at the drop of a hat, depending on a lot of different factors. I like to stick to this routine as much as possible, especially when I'm working on early drafts of a book, as it keeps me focused; I'm in the world of the book, thinking and feeling what the characters think and feel. Rather than calling the following a normal day, let's call it an ideal day.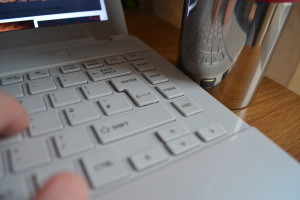 7:21 – Wake up.

I know that 7.21 is a strangely precise time to wake but it comes from some ridiculous study I heard about on the radio a few years ago. Apparently the best time to wake every morning is 7.21. I don't know if it is or not. But I did set my alarm to that after hearing it and have left it since. It works for me, that's all that matters.

8:30 – Get up.

Yes. It takes me that long to wake fully. I like to listen to the radio during that time.

Once I'm out of bed, I'll fill a Thermos mug with fresh coffee – (which I have on a timer!) I prefer using a Thermos mug for two reasons. Firstly, it keeps the coffee warm for almost my entire writing session. Secondly, it means I don't have to get up from my desk for a refill.