I've been very lax with blogging recently but in my defence, I have been busy.
So, the last Father of Lies books (Arthur Quinn and Hell's Keeper) has hit the shops! I hope you all like it as much as (or even more!) than the first couple.
Here's me opening my box of copies.

And here's a sneak peek of the first page. Yes, I did dedicate the book to some of my best friends.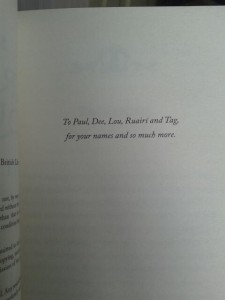 And finally, below is a link to a great review of the book on Bookbag. It got 5 stars!
WARNING! There are a few spoilers in it so you might want to wait until you read the book first. But my favourite quote from the review is below…
An incredible conclusion to one of the best fantasy series you'll ever read.
Read the full spoilery review here.